Santiago de Compostela
This will be quick as I don´t have much time. We arrived in Santiago on Saurday morning and attended the noon mass for Pilgrims which was a very moving moment for all of us. We have some video that we will upload later.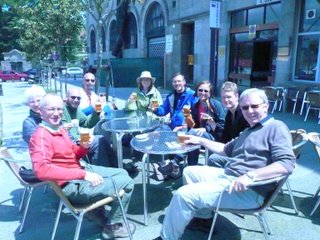 Here is a picture of us meeting with our friends Carl and Manuela one last time before leaving Santiago.
This is the Cathedral of Santiago - magnificent.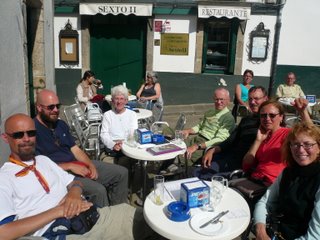 We met our friend, Brendan, at the cathedral yesterday morning. He is a remarkable young man. He left us this morning to continue on to Fatima.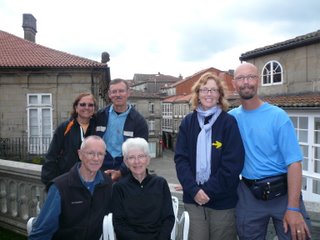 This is a photo taken from one of our hotel rooms for our last night in Spain. Our rooms are much nicer than we expected and right in the center of the old city near the cathedral.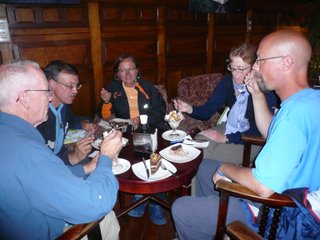 We think this is the beginning of the transition from pilgrimage to vacation - Colleen and Chuck each had three delicious scoops of ice cream. The others controlled themselves.
Some local color - JoAnn receiving a rose from a mime.
See you when we get back home. God´s blessings to everyone and thank you for all the prayers.
Los Peregrinos