Day 24 of Walking
Hello everyone,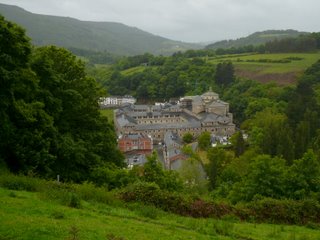 Today we walked from O´Cebreiro to the Benedictine monastery at Samos. The monks there have been welcoming pilgrims for 1000 years. (Well, not the same monks. You know what I mean.)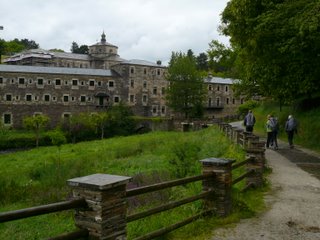 Here are a couple of pictures of the monastery. It´s very big, yet the part where the pilgrims stay was fairly small.
Here is a picture of the inside.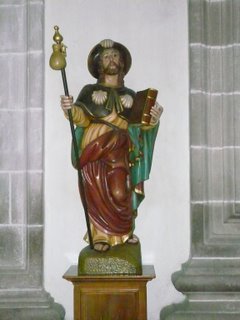 We took a tour in the afternoon. The diminutive monk who showed us around was so very cute! He didn´t speak a word of English, but was very earnest in whatever it was he was saying. During the tour, he showed us the sacristy where they have a relic of St. Benedict. It was his whole tibia! The statue here is of St. James.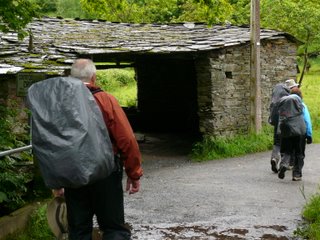 Along the way we saw lots of houses built of stone with slate roofs. The whole area is shale. In fact, as we walk it looks like wood. They have fences and walls made of shale, too.
That´s it for today. Keep praying for us - we keep praying for you.
Los peregrinos.